Canada's Pete McLeod Ahead of San Diego Race
The last time McLeod raced in San Diego, it was 2009, and he was a promising young newcomer to the Red Bull Air Race. On 15-16 April, he'll make his return as a race winner who's currently on a podium streak.
Pete McLeod kicked off his sixth year in the Red Bull Air Race with a third-place finish at the season opener in Abu Dhabi on 11 February – his third podium in as many races. Next up: the World Championship makes its long-awaited return to San Diego, California, a location close to the Canadian's heart.
Pete – congratulations on that great result in Abu Dhabi. It's been a long break leading up to this "home" North American race for you in San Diego. What have you been up to?
PM: Thanks. We have had the raceplane back in Canada for the last six weeks. It's been an exhausting period of nonstop work on the plane, but the team and I are energized to even have the opportunity to work on it at home – a luxury the European teams have had over the last three seasons. 

And how did it go?
PM: We didn't get everything done we wanted with the time constraints, but made more progress on the plane than the last two seasons combined. Heavy investments were made in both aerodynamic and onboard systems performance upgrades, and I can't wait to get it in the racetrack.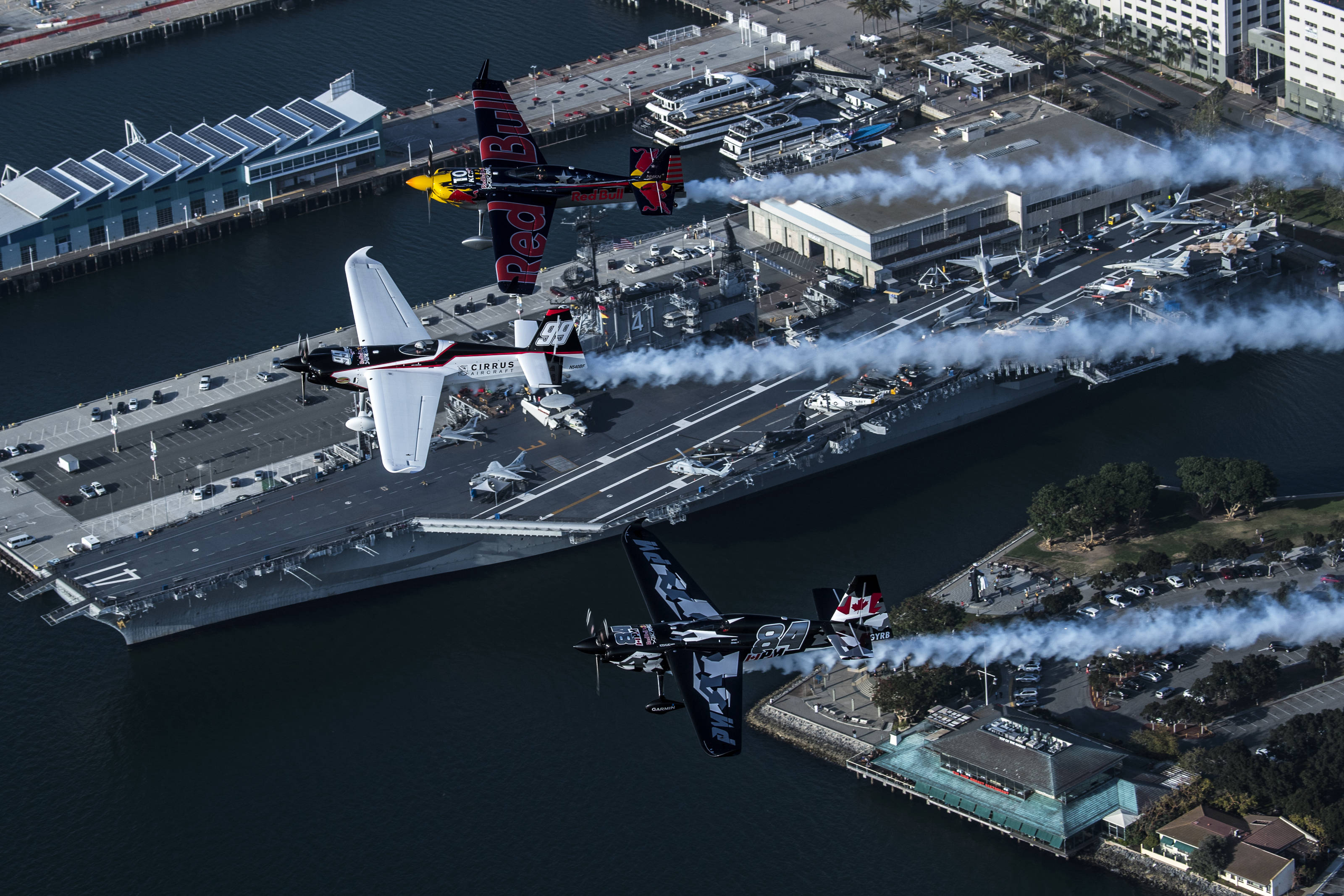 You've mentioned previously that during the off-season you went to the Red Bull Diagnostics and Training Centre to enhance your off-track training program. Have you paid a return visit?
PM: I've not been back yet for fresh diagnostics as I have been working hard on my established training targets. It's a long-term program of improvement that takes time – as simple as just losing weight, changing diet, or getting stronger. My conditioning is already very good in those areas, so we are targeting big-picture performance parameters that won't show results on a race-by-race basis, but should help over the long term. There are no shortcuts to this approach, so it's just a matter of putting in the hours and work.
Let's get down to the race that's coming up on 15-16 April. Is it true that San Diego is a special place for you?
PM: San Diego is a bit of a home-away-from-home for me. My wife used to live here, and I spent a number of years between Canada and San Diego. In the lead-up to the race, I've got time set aside to focus and recharge in our old neighborhood of Pacific Beach. Look for me riding a beach cruiser around with a smile on my face!
You had considered 2016 to be a building year, and pre-season it initially seemed like Team McLeod might take a relatively conservative approach in 2017 as well. But with your successes in the racetrack, your potential progress with the raceplane, and everything else, you're sounding pretty fired up right now.
PM: You never really know how things will work out until the plane gets in the track, but I'm excited for this race. If the pace of the plane is improved, the outlook on the whole season will change!